 Our center is operated by trained staff to meet the requirements of various Nationalities. We believe that our knowledge, accuracy, and performance in managing the services over the years have brought customer satisfaction, reliability, and professionalism. Our team of professionals dedicates themselves to providing premium services to all our esteemed clients who gave us the opportunity to serve them.
TASHEEL
For all services under the Ministry of Human Resource and Emiratisation (MOHRE). We provide guidance to you through each step of any business-related documentation of New Establishments, Updation of Existing Firms, Addition or modification of existing ownership.
AMER
For all visa and residency servies including entry permits, Dubai visit visas, residence visas, Dubai work visas, and more for entering and living in Dubai. We partner with Dubai GDRFA to simplify transactions and increase efficiency to achieve customer happiness.
TAWJEEH
We at Premium Center provide Tawjeeh integrated services to the target customers of orientation and awareness operations under the Labor Law and the ministerial resolutions in execution thereto and any letters related to the labor market and the UAE society's culture according to the controls and provisions set by the Ministry.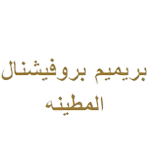 PREMIUM PROFESSIONAL
Premium Center provides specific judicial services, such as registration of cases, inquiries about cases, attesting Powers of Attorney, legal notices, and others professional government services. We provide key services for easy access to the customers and to ensure fast judicial support.
NOTARY PUBLIC SERVICES
Premium Center is authorized to provide private notary services in Dubai. We provides the services of notarizing and signing the contracts, as well as attesting Powers of Attorney, legal notices, notifications by publishing, attestation of non-Muslim wills, certification of marriage contracts.
DED Services
Premium Center is an approved center for Dubai Economy, we lend our helping hand with services encompassing business registrations, company incorporations, reservation of trade names, initial approval, and renewal of trade names, amendments and licensing procedures, modification and cancellation of licenses, etc.
We facilitate all Government proceedings at competitive typing and processing fees. We have highly experienced staff, who are well-versed in English, Arabic, and other languages.
Our dedicated team of professionals is available around the clock to assist you with any questions or concerns you may have. With our commitment to excellent customer service and convenient online chat, we strive to make your experience with us as seamless and hassle-free as possible.
Issuing Residence Visa
Visa Stamping
Visa Renewal
Issuing Change Status
Reattach Residence
Residence Cancellation
Visa Change to New Passport
Visit Visa Short Time
Visit Visa Long Time
Visa Extension (On Arrival)
Marriage Certificates
Experience Certificates
Birth Certificates
Medical Certificates
Divorce Certificates
Employment Certificates
School Certificates
Degree Certificates
Diploma Certificates
School Transfer Documents
Mark list Attestation
Postgraduation Certificates
Commercial Certificates
Power of Attorney
Legal Translation
General Translation
Registration of Civil and Commercial
Registration of Labour Cases
Registration of Personal Status Cases
Applications for Succession Declaration
Cases Application
Case Inquiries
Marriage Services – Marriage Registrar
Remote Court Session
Declaration Typing
Contract Typing
Request real estate transactions inquiry
before registering the real estate case
Personal Status Authentication Services
New Trade License
Trade License Renewal
Payment Voucher
License Amendment
Memorandum issuance
Power of Attorney Issuance
Partner Removing
E-Trader License
Trade License Cancelation
Trade License Fine Payment
New Emirates ID Application
Emirates ID Renewal
Golden Visa Emirates ID Application
Legal Translation
Official Translation
Normal Translation
Commercial Claims
Debt Collection and Settlement
Dispute Resolution
Legal Assistance
Understanding Dubai laws and rules (UAE law) is essential if you want a trouble-free time in the city. Dubai is a fabulous destination to explore, but there are some strict rules to be aware of when visiting this remarkable city.